Pool Supplies and Maintenance
Splash's Pools stores are conveniently located. You'll find plenty of free parking at every store. Our motto – "Setting the Standard" – reflects the very high standards you'll find at our stores.
Splash's Pools is a family owned business built on the twin foundations of honesty and integrity.
Splash's Pools is dedicated to meeting the needs and demands of pool owners since the year 2000. Here you'll find only the best quality pool equipment, including Pool & Spa chemicals, Automatic Pool Cleaners, Chlorinators, Pumps, Heating Systems, Pool Toys, Learn-To-Swim Aids and much more.
At Splash's Pools, we also offer mobile Pool & Spa services around both store locations at your home or commercial premises. Our service vehicles are fully equipped and are operated by well trained and experienced staff. When it comes to your pool or spa needs, Splash's Pools is here to help you.
Ask us in-store about becoming a SPLASH CASH member and the exclusive benefits available to you when shopping at our stores.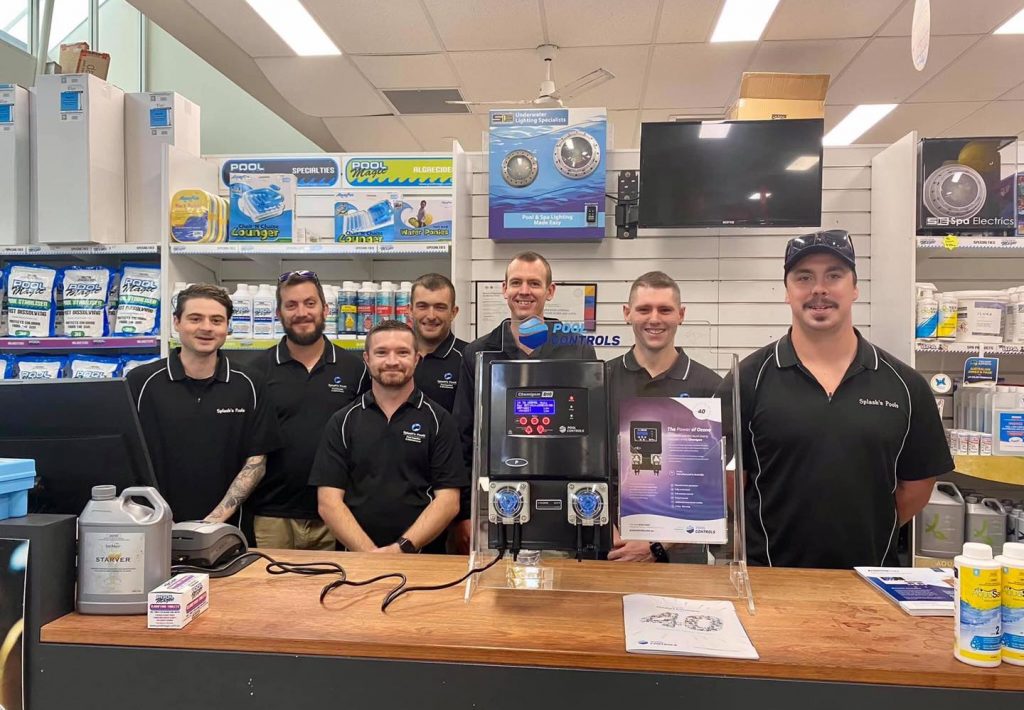 Great job my pool heating is fixed , as always quick response and problem sorted . Always expert staff to help with any pool problems
Thanks Jim and team
Splash pools team is awesome! They looked after us for 9 years, so well every year. And then ….. we sold the house and moved into the place with no pool. 2 years later, we built our new pool and are back to best pool needs supplier! Thank you Splash pools!
Splash's Pools Macarthur are always extremely helpful when it comes to all aspects on pool maintenance.
A very friendly team that always greet you with a smile.
You can trust their honesty in delivering all your pool needs.
Splashes pools Tuggerah sold and installed my in-laws new Chlorinator and cartridge filter. Would absolutely recommend these guys to anyone wanting high quality service and a great team of people! Well done 👍🏻
I just had Jake and Adam out to service my spa. I found both to be very professional and efficient. I would highly recommend their services to anyone needing their spa or pool serviced. My experience was they would always keep me updated as to when the part required would arrive and thereafter promptly attended to conduct the install and service. Thanks for your efforts.
Thank you so much for your great service, very professional, prompt and no mucking around! Tim knew exactly what needed to be done and Adam came in the following week and completed the job. I have now found my pool guy, very excited!!
Great prices as well, I couldn't be happier right now!
Need a quote, call us today.